Hi guys! Happy Tuesday and Happy July! Today, as the (Very long) title implies, I'm going to be talking about my reads for the first half of the year. I probably should have posted this in June like everyone else, but better late than never, right?
I'll be sharing my favorites, least favorites, books I want to read, and everything in between! I'll be doing this with the help of the dramatically titled Mid-Year Book Freakout Tag.
I've seen bloggers like Kerys and Olivia do it and I thought that it would be fun. So, let's get into it.
But first…
My goal was to read 200 books this year. So far, I've read…
95 books!
So, I'm only a little behind.
Now, for the questions!
1. Best book so far this year
I'm not exactly sure how I'm supposed to pick one book out of 95. I have a hard enough time selecting each month! (See any Chats With Wings post to see what I mean)
I'm going to do a top three.
Starfish By Akemi Dawn Bowman was beautiful. I've already reread it!
Snow and Rose By Emily Winfield Martin was based off one of my favorite fairy tales and had stunning illustrations.
Brown Girl Dreaming By Jaqueline Woodson was a beautiful autobiographical book of poetry. I read it in one sitting!
I highly recommend all of these books.
2. Best sequel you've read so far
I read a lot of series in full, so I'm going to pick Everblaze By Shannon Messenger, the third book in the Keeper of the Lost Cities (KOTLC) series.
3. New release you haven't read but want to
I have a lot of these, thanks to Target and other book blogs. 🙂
Ash Princess By Laura Sebastian looks really cool.
And I've heard so many great things about Children of Blood and Bone By Tomi Adeyemi
4. Most anticipated release for the second half of the year
This is probably the only one, technically making it the most anticipated. 🙂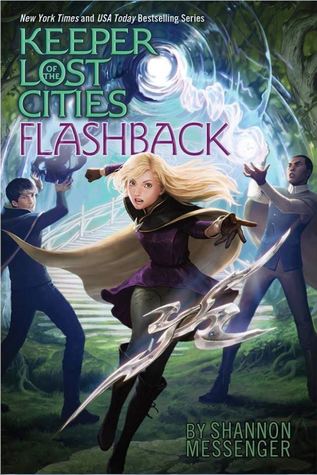 Flashback By Shannon Messenger, part of the KOTLC series is going to be so awesome! I can't wait to read it!
5. Biggest disappointment so far
Gosh, I've had some pretty disappointing reads.
I was really excited to read Ban This Book By Allan Gratz. It had such a great synopsis and I planned on loving it. But, the main character was unrealistic and kind of annoying.
6. Biggest surprise this year
Macy McMillan and the Rainbow Goddess By Shari Green was for sure the biggest surprise. I had no expectations for this book, I just picked it up to read something. But, I was shocked to find that it was hooking and beautiful.
7. Favorite new author
John Green and Akemi Dawn Bowman are both great authors! I did a post about Why I Don't Have Favorite Authors, but I think these work for this question.
8. Newest fictional crush
I usually read books with girl main characters, so this was a bit hard to decide. But, I think the honor has to go to Jamie from Starfish. 
9. Newest favorite character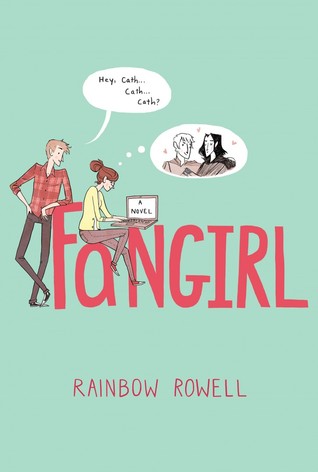 My gosh, these questions just get harder and harder. Just like with books, how can I pick just one character? I loved Kiko from, you guessed it, Starfish. I also loved Cath from Fangirl despite not liking the book at all.
10. Book that made you cry
Did anyone not cry reading The Fault in Our Stars?
11. Book that made you happy
Rereading favorite books makes me happy. Lately, I've been rereading The Mother Daughter Book Club series by Heather Vogel Frederick and I smile the entire time.
12. Favorite book to movie adaption you saw
I did not see any book to movie adaptions so far this year that I haven't already seen. I watched the original Willy Wonka movie for the millionth time, so I'll say that one.
13. Favourite review you've written so far
I published one book review, The Book Thief, so I guess that one. 😉
14. Most beautiful book you've bought so far this year
Hands down, it was Everything, Everything By Nicola Yoon. I had already read it, but I bought it this year.
15. Books I need to read before the end of the year
Way too many. 🙂
Well, that concludes this mammoth post. I hope you enjoyed learning a bit about my reading for this year! I suppose this means I need to tag some people, so I tag Samantha and Mya. Have fun with the tag!
Have you read any of these books? What books do you want to read before the end of the year?