Yes, that is the proper title. I am doing last month's forgotten Chats With Wings mere days before I need to work on my May Chat. This is going to be a rather shortened chat because not all of the categories will be found. For example, I will not have any May goals because, well, May is over in three days. 🙂
Let's recap April!
Books With Wings
I read 13 books in April, which is an okay number compared to normal. However, I wrote a lot, so I'll consider the lack of books for that reason.
Favorite: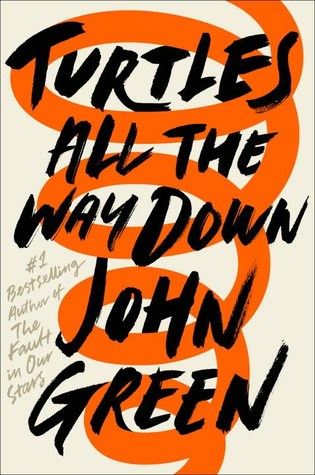 I loved reading Turtles All the Way Down by John Green. I had been really looking forward to this and it did not disappoint. It is my favorite book by him and I really enjoyed it.
Least Favorite:
Powerless by Matthew Cody was one of my least favorites. It was just not my type of book. It was kind of weird and predictable, yet unpredictable at the same time.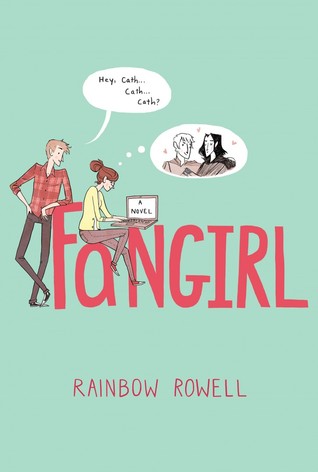 I wanted so badly to like Fangirl by Rainbow Rowell. I had heard great things about it and it seemed amazing from the blurb. But, I did not like it at all. It was a very adult book and had some mature content that I did not enjoy.
Other Notable Reads:
I enjoyed re-reading the Mother Daughter Book Club (Just the first one) by Heather Vogel Fredrick. It was actually my top read for the month, but since it was a re-read, I didn't want to make it my favorite. The characters in this series are so lifelike and it's very enjoyable. Go read it!
Writing With Wings
This is the part where I talk about Camp NaNo. It's also the part where I reveal whether or not I won.
I did.
Yay! So, my goal had been to spend thirty hours preparing to write a book I shared a little bit about here. But, that goal slowly but surely proved that it was not going to happen. So, I changed it to minutes and did the equivalent of 20 hours. That didn't work out ever. On the last day, however, I finished outlining my fortieth scene. So, I changed the goal to outlining forty scenes. On the last day. And thus, I won! 😉
I had a fantastic time working with my Cabin. It had been my first time doing a collaborative writing experience like that. I highly recommend July Camp to anyone who is considering it!
Dogs With Wings
I think that we hit 100 followers in April! Yay! I am so grateful for every single one of my Winged Wonders. Thank you guys for your support! You all are amazing!
My favorite post was my first ever Chats With Rose. In it, I talked about the struggle of being yourself while blogging. My most popular post was my Halfway-Through-Camp-Recap. 
Blog With Wings
The monthly Blog With Wings is a monthly award, here at A Purpose of Winged Dogs. Each month, this award is given to a fantastic blog. For information, click here.
April's Blog With Wings Is….
Olivia is such a kind member of the blogging community! Her posts are some of my favorites to read. She posts about books and a little bit of lifestyle. Unfortunately, it's only once a week. 😦
Some of her amazing posts are…
Voila! Olivia, here is your award! Feel free to display it on your blog somewhere!
Goals With Wings
A smiley face indicates completion and a frowny face indicates incompletion.
Last Month's Goals:
Read 20 books 😦
Win Camp NaNo 🙂 🙂 🙂
Incorporate survey feedback into posts 😦 🙂 (I was asked to post about writing, which I did a little bit of)
Listen to someone other than Taylor Swift (Impossible) 🙂 (I suceeded…mostly)
Comment more often 😦 🙂 (I honestly have no idea if I did this. Oh, well)
Well, that wraps up April! On Thursday, there are plans to wrap up May!