Happy March! Spring and Pi day are both upon us! I had an okay February. School was really busy this month, so I didn't have time for much else. I didn't really blog, and I read significantly less. However, the Olympics took place and I got to see my friends more often.
I already have a lot of plans to make March better, though.
Let's recap the month!
Books With Wings
I read fourteen books this month, which is okay, but way less than my goal of eighteen.
Favorite: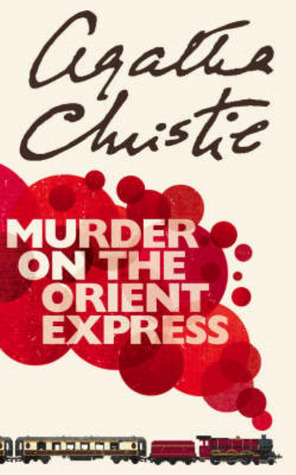 Murder on the Orient Express by Agatha Christie was amazing. Like, wow. I have always loved mysteries and this one did not all disappoint. The plot twist was huge, and I loved it so much. You guys really need to read this! Now, to watch the movie…
Least Favorite:
Shockingly, I was extremely disappointed in Finding the Edge. Usually, I can't get enough of autobiographies, but this one I did not like at all. I found it to be very preachy, like a lesson in how to live your life as opposed to a story. The pictures were really pretty though.
Other Notable Read:
Just one this month. I loved Halfway Normal. I saw this in Barnes and Noble one day and then got it at the library. My trek was worth it though, for this sweet story about a girl with cancer who defies all stereotypes. And guys, do you see the amazing cover?
Writing With Wings
Practically non-existent. I was really trying to develop an idea and write it, and I finally figured one out. I'll share more about it in an upcoming writing post. 😉
Posts With Wings
This Post, Which Is Basically The Bookworm Life
Dogs With Wings
I definitely did not post at all as much as I wanted to. I only posted five times. The posts were:
My most popular post was Chats With Wings, but my favorite was my Double Blog Tour post.
The Monthly Blog With Wings
The monthly Blog With Wings is a monthly award, here at A Purpose of Winged Dogs. Each month, this award is given to a fantastic blog. For information, click here.
February's Blog With Wings Is….
The blogger is Abby and she is amazing. Her posts are always extremely funny and helpful. She posts a lot about writing and has some great writing tips. You guys should definitely check out her blog!
Some of my favorite posts of hers are:
Abby, here is your award. feel free to display it on your blog somewhere!
Goals With Wings
A smiley face indicates completion and a frowny face indicates incompletion. Last month's goals, I'm so sorry.
Last Month's Goals
Read eighteen books 😦 (As previously mentioned, I only read fourteen)
Watch one movie 😦
Review two books 😦
Start a new blog series 😦
Do more art 😦
How sad. How very, very sad. Guys, book reviews start on Wednesday, so be prepared for that. And there will definitely be that new blog series coming.
This Month's Goals
Read twenty books
Watch two movies (I may or may not have already watched one…)
Review at least three books
Do more original posts
Do another DIY
Well, that concludes February's Chats With Wings. I have a really, really, really good feeling about March and I can't wait to start posting!