Welcome to the first day of Countdown To The Last Jedi! Today, I am posting about why I love Star Wars!
Star Wars. So many things to love. I am a huge Star Wars nerd and have loved the movies since my first glance. It just seemed so….amazing. The lightsabers, the good vs. evil, the characters, the ewoks. I loved it all.
Looking at it now, I can tell you that it is just as good as before. I find it so hard to believe that those movies were made during the time that they were. I look up to every female character in that movie, and it's part of a family tradition to watch Star Wars together.
To other people, Star Wars is all about the fighting and the action. To me it's family, it's love, it's ewoks, it's droids, it's comfort, it's magic. And I want to share that with you through this celebration.
Well, after that heart felt intro, I'm going to give you some of my favorite parts of Star Wars.
1. The Plotline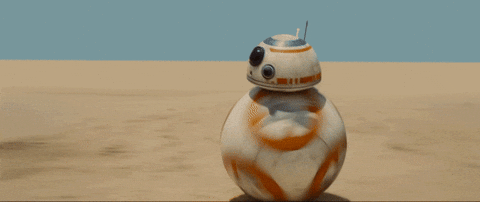 You know how some series have really boring, repetitive plot lines? Yeah, well Star Wars. It's up and down and it's action and heart break. There are dramatic death scenes, adorable love scenes, and celebration. There are so many interesting characters that fit so beautifully into this plot line, and each one has a personality. The plot line is complex, like a book series, and there are many beautiful elements to fan girl over.
I think that it's also a very relatable plot as well, because we've all experienced huge wins and losses, and wanting to do what's best for your family, and all of the feelings. Though it's not to the same degree, you'll find your life reflected in the movie.
2. Ewoks! Porgs! Droids!
I would be lying if I told you that I don't consider these adorable creatures a huge reason of why I love the movie. They provide comic relief, and they're like our little pets. Each droid has its own personality, and its own opinions as well. The ewoks have such intricate outfits and they are so squishable!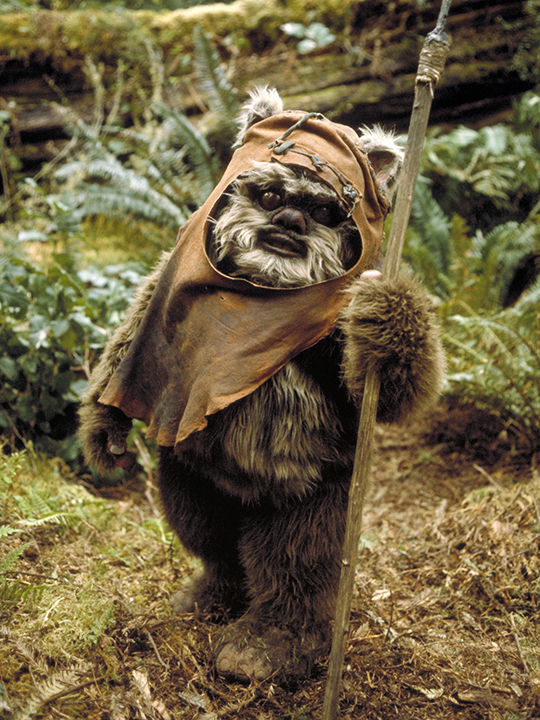 The porgs are like guinea pig birds, and I am in love with them.
These seriously make the movies for me and I go heart eyes whenever I see them.
3. The Characters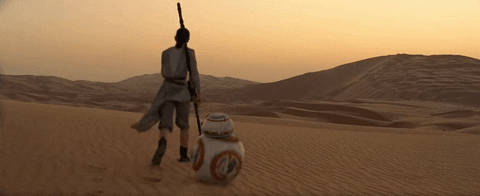 My role models are Princess Leia and Rey. I'm not kidding. These girls are such strong role models that girls of all ages look up too. They aren't like Disney Princesses, locked in a tower. They rescue themselves. They don't wait for a prince. They have attitude and heart and the are so courageous. They show us that girls can be whatever they want to be and that's really important.
Thank you for reading and may the force be with you!
See what's next:
DECEMBER 8 (THE BEGINNING {AKA, A NEW HOPE/THE PHANTOM MENACE DEPENDING ON HOW YOU SEE IT}) : ME-MY FAVORITE THINGS ABOUT STAR WARS
DECEMBER 9: CHARIS-DISCUSSING THE REY-LO SHIP
DECEMBER 10: ME-STAR WARS GIFT IDEAS FOR BOOK WORMS
DECEMBER 12: SAMANTHA *DAY POSSIBLY SUBJECT TO CHANGE*
DECEMBER 13: ALVERDINE-TALKING ABOUT STAR WARS ROYALS
DECEMBER 14: MY DOLL BLOG-MOVIE RELEASE EXPECTATIONS VS. REALITY
DECEMBER 15 (RELEASE DAY!!!!!) : ME-HOW TO CELEBRATE THE RELEASE OF THE LAST JEDI