We passed the halfway point of NaNo two days ago. That's crazy! I'm so close to finishing, and the month isn't even close to being over! I never thought that would happen. I never thought that I would be writing this first draft so easily. But, I am. I'm writing daily, probably only missing three days.
I thought you guys might like to hear how this NaNo journey is going for me. It's my first time and I'm honestly really happy with how this is going. So, sit back, put your pet on your lap, curl up with your drink of choice, and enjoy!
I started my NaNo journey one November first with 0 words. Today, I am with almost 25,000 words (My original goal) and am ready to reach that bench mark. My current goal is 30,000 words. I will just say this now. I have not been keeping a daily tracker of my word count or how much I'm writing. All of these parts don't matter to me, it's truly the sum of it that matters. The sum is the finished product, the finished book.
I've been averaging between 1,000 to 3,000 words per day. Most of my words are repetitive, I have added way too many extra parts, and it's probably ridiculously confusing. My first draft is an honest to goodness mess. And I love it.
I tested out outlining for the first time and it's been wonderful. I wrote a few sentences about each chapter, and it's guided me through writing. I don't have to spend hours thinking, thanks to my outline. I can just write. My outline isn't in depth. There is a lot that I didn't cover in it. I left room for spontaneous writing, my favorite kind. The outline also gave me a sense of closure. As I'm now approaching the end, I know how to get there. I know how to slowly lead my characters to the end point.
My ending has actually changed a lot. Before, it was a happy, perfect ending. A fairy tale ending. I'm usually #thatauthor. Now, my ending is kind of a happy-saddish one. There is drama and mystery and tension. It's awesome! *Dances*
Right now my guinea pig is falling asleep on me. Nibbles is such a great writing partner! He just kind of sits there and lets me type and pet him. He is quite the inspiration. My muse is my guinea pig, guys!
I also want to talk a little about what I've learned about writing from NaNo so far. I did a post about what I wanted to get out of it and many of them are certainly happening.
First, I learned that a little bit of writing goes a long way. I get new posts in my reader weekly about writers who are (amazingly) doing 10,000 words a day. I've done 5,000……maybe once. Yet, I'm still going to reach my word goal and have produced a first draft that I'm proud of. Slow and steady wins the race, if you're me. Don't feel pressured to spend all day writing. Just bite off little chunks at a time and it's amazing how much one can accomplish.
Second, music can make the writing easier or make it harder. My music preferences depend on the day. Most days, I choose orchestra pop covers. It gets me moving because the songs are upbeat, but they don't have the distraction of words. Songs with words can be extremely distracting. Both song lyrics and the words you're trying to write compete for a spot in your head. Writing like that (AKA the five seconds I make it) is slow. Very, very slow. I do listen to Google Play music and my favorite stations are *Flips to Google Play*:
Disney Classics Radio (Magic Philharmonic Disney Orchestra)
Surprisingly, Disney Classics are very calming. 
All Of Me Radio (Robert Mendoza)
These are orchestra/piano covers of famous pop songs. Covers are songs that are sung by another artist than the original. Kind of like different versions of a movie.
reputation (Taylor Swift)
This is not a radio, this is the actual album. I really like listening to it. My favorite songs are Getaway Car and Gorgeous! 
Lindsey Stirling Radio (Lindsey Stirling)
For those days where I need orchestra and singing at once! (Such a good combo)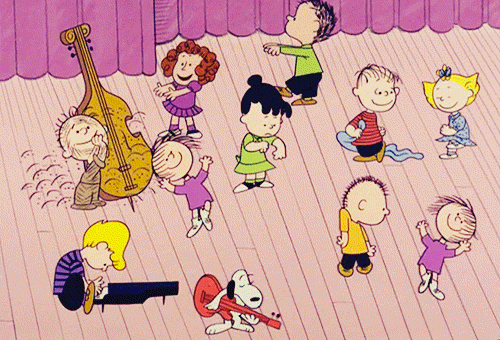 Lastly, drafts are really messy. This once is way messier than my last. Scenes and thoughts are repeated, and each character is not developed enough, and the main character has too much going on. I also have scenes I want to add in. I have to keep reminding myself to wait until I've finished to edit, because I keep wanting to read over it and fix it all!
So, that's NaNo half way through the month. I will be doing a wrap up post at the end of the month, and a few more NaNo posts before November is over. I'm really excited to keep writing!
Keep it up NaNo-ers! We will make it!
Do your pets write with you? Do you listen to music while you write? How's NaNo going? I'd love to talk about it with you!