Happy November guys. The holidays are so close! I hope you all had a great October. If you were wondering, I dressed up as an Ewok from Star Wars for Halloween.
Chats With Wings are my monthly wrap up posts where you can see what I'm reading, writing, listening too, and other things like that.
In other news, NaNo has begun! I can't wait to get going on it. This Chats With Wings will feature some goals, which is something people do in their monthly wrap up posts that I'd like to try out.
Now, let's recap October!
Books With Wings
Here we have some of my favorite reads of this past month!
The Outsiders By S.E.Hinton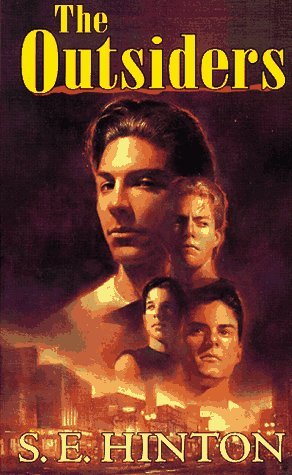 I adored this book. The main character has such a memorable voice, and I could relate to a lot of what happened in the book. The idea of Greasers vs. Socs (Or "unpopular" kids vs. "popular" kids) seems to be timeless. I also found  the ending to be super interesting. Normally, I can't stand the type of ending that this book had, but this time I truly enjoyed it.
This is the first book in the spin off series based on the Septimus Heap series. It's by the same author. I loved seeing all of the characters I loved in Septimus Heap return in this. I also liked the way the author told her story. She is one of my favorite authors, actually.
Sophie Quire and the Last Storyguard By Jonathan Auxier
Did you see the title? Excellent. It mentions books in it, so I knew it was a must read. Sophie is an excellent female role model, and she is the type of character everyone loves. I also loved the idea of Storyguards and the shocking ending. Seriously, read this book guys!
Writing With Wings
NaNo prep. I wrote about 7 loose leaf sheets of paper to plan. I go for minimal planning guys. It actually works a lot better for me then writing 10,000 word outlines (Congrats if you can do those)
Songs With Wings
It's Taylor Swift album month! Yay! I'm super excited! Taylor dropped her new single Gorgeous. I'm so in love with it. I thing I like Look What You Made Me Do the best, then Gorgeous, then …Ready For It?.
I'm also listening to Panic! At the Disco and I really like their song Golden Days. It's super catchy.
Shows With Wings
 All of the Halloween shows on Food Network had their finales, and Holiday ones start next week. I am so ready for them.
Posts With Wings (Plus A Blog With Wings)
Check out this aesthetically pleasing bedroom!
Allison reached 3,000 followers this month. Congrats!
This amazing post was this bloggers first! #girlpower
This blog I discovered a few weeks ago and it has great writing advice
Dogs With Wings
We reached 45 followers! Let's get to 55 this month! Wow, 50 followers, that's an amazing number to think about. I also got tagged by the amazing Ametistia. Thanks Tisty!
This month, the most popular post was Introducing My NaNo Novel! *Cue the Flying Pigs* That actually turned out to be my all time most popular post as well.
My personal favorite was my Interview With My Little Sister. I liked this because it was super fun to write, particularly the answers to the questions about my blog.
Goals With Wings
Reach 50 followers ( 🙂 )
Post Another Book Review
See the Wonder and Murder on the Orient Express movies
Win NaNo!
Another Nibbles post
Another photography post
Well, that was October!
What are your November goals? Are you excited for the Wonder movie and/or Taylor Swift's new album?