Hi guys! Happy Sunday! (Gosh, this is late….)
So, as you guys know, I love books. Well, that's a huge understatement. I adore books. I love reading them, organizing them, buying them, reviewing them, all of it!
But, what I love about books is the characters. And with characters, comes character ships! Putting two characters together and saying that they will make a great couple is pretty fun.
That's the idea of the Rip It or Ship It tag. You make a list of 10 boy character names and 10 girl character names, put them in two different fedoras (If you're me, anyway) and then select one from each hat. Then, you basically explain if you love the ship or it won't work (AKA rip it). So I saw this on Charis's  blog and I knew I wanted to do it. So, here it is:
Ships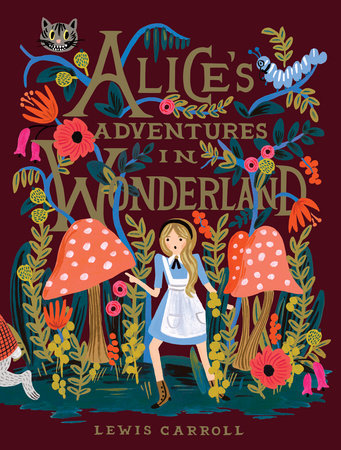 Kyle Keeley (Escape From Mr. Lemoncello's Library) and Alice (Alice's Adventures In Wonderland)
This first ship is a very interesting one. Both of the characters are headstrong and both love books. However, there is just something about Alice that I don't think Kyle would like. So, I Rip it.
Charlie (Charlie and the Chocolate Factory) and Jenna (Septimus Heap)
I never would have thought of this, but I'm glad I pulled these two characters out. Both are kind and brave people who find themselves in interesting situations. They are both very loyal to those they love, so I Ship this!
Dill (The Lost Track of Time) and Ginny Weasley (Harry Potter)
I don't know about this one. Dill has rather strange habits, and they both live in magical worlds. Plus, they are both redheads. But, I'm just sure this would work out. They could probably be friends but these two are just not meant to have a romantic relationship. I Rip it.
Neville Longbottom (Harry Potter) and Randi Rhodes (Randi Rhodes Ninja Detective)
No. No. No. Neville is pretty shy and sweet. But, he can also be kind of cowardly, and while we love him for that, Randi is a girl of action and mystery solving. This would not work. I Rip it.
Sophie (Keepers of the Lost Cities) and Beetle (Septimus Heap)
Sophie is a very brave character and goes through a lot for her friends, and world. So does Beetle, specifically in the last book. Plus, their worlds are both magical. I Ship this!
Veruca Salt (Charlie and the Chocolate Factory) and Auggie Pullman (Wonder)
NOOOOOOOOOO! WHYYYYYYYYYY? Veruca is so….spoiled and kind of a brat. Auggie on the other hand is so sweet and understanding. He is basically the exact opposite of Veruca Salt. They say  that opposites attract, but in this case, no. Just, no.
In this ship's defense, 98% of all ships Veruca will be be ripped. On the bright side, this leaves Auggie for me. 
I Rip this.
Penelope (The Lost Track of Time) and Milo (Greenglass House)
Yes! I ship this! Penelope is a writer, Milo has a thing for writers, and they could both sit and tell eachother stories of the things that have happened to them. Plus, I feel that Penelope would adore the Greenglass House! So, this is for sure Shipped!
Mia (A Mango Shaped Space) and Harry Potter (Harry Potter)
This one is one I just can't imagine. Harry can be very reckless and though he cares a lot about people, he doesn't seem right for Mia. Mia on the other hand , has synesthesia, so she sees each letter as a different color. Though this is sort of a magic in itself, it's completely different. I Rip it.
Luna Lovegood (Harry Potter) and Blake Luckhurst (Finding Serendipity)
Hahahaha. I can only imagine this. Blake is pretty self obsessed. Luna is pretty…out there. To put it simply, she would drive Blake crazy. Though I can sort of imagine Blake with Veruca. 
I Rip this.
Tuesday Mcgillycuddy (Finding Serendipity) and Septimus Heap (Septimus Heap)
This one is I think….A Ship! Tuesday and Septimus are both brave and adventurous people who go on missions top save those they love. They both have magical worlds that they live in, so I think that this would workout well. I Ship this!
Well, this was very interesting and super fun. I still can't get over Blake and Luna!
I Tag….
Samantha (Redhead With A Book)
Amalee (Just A Small Town Girl)
Mya (Life From Behind A Camera)
And You (Whatever Your Blog Name May Be)
Would you like to see me do this with movie characters? What were your favorite and least favorite ships?