Happy October! On that note, it's October already?! Wow, does time fly! Today, I will be doing my second Chats With Wings. Chats With Wings are my monthly update posts, where I tell you about what I am reading, writing, and loving! Sometimes, the topics will be different from other chats, due to the fact that somethings don't change month by month. So, let's begin!
Books With Wings
I have not read as much as I have liked too lately because of school. But, most of the books I have read have been pretty good. Here are this month's "Books With Wings":
Guys, I am a HUGE Star Wars fan. So, when I saw this in the library, I pretty much jumped into a Snoopy Happy Dance.
I was not disappointed at all by this book. It was everything a Star Wars nerd could hope for. It had action, suspense, and great character development. It fit in perfectly with the story line. I loved it so much!
Greenglass House By Kate Milford
This is, officially, the best mystery I have read in a while. I loved how once most of it was revealed, I could solve the mystery along with the main characters. There was an absolutely shocking plot twist, and I love this one a lot too.
And, there is a sequel! A sequel! I am getting it ASAP!
The Lightning Thief  By Rick Riordan
I know what you are thinking. "Rose, you read so much, yet you never bothered to start the Percy Jackson series until September?! What? And you call yourself a bookworm."
Well, um, actually, I just got the book today. And am halfway through it. Please, no spoilers. It's super good so far though. I feel like I am going to become a Percy Jackson fangirl as well. I can't wait to keep reading it.
Writing With Wings
Well, my NaNo book has been decided! More on that in a later post though. Also, the plotting for sequels and  the mini-series based off my novel has continued. But, I'm putting that on hold until after NaNo.
Wait! You want to learn about my NaNo novel? Now? Fine, I guess I will tell you a little bit. 3 bullet points. But that's it.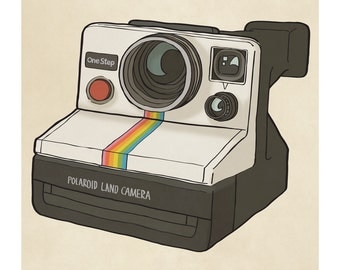 A Polaroid Camera
2 Girls, One Epic Summer
But, A Sort of Mystery in There Too…
I hope that was kind of intriguing……
Oh, and I wrote a short story that I'm super proud of.
Speaking of that (Kind of) Enter your writing into Ink Craft, the online magazine of The Writing Writers. Learn more here.
Shows With Wings
Halloween Baking Championship and Halloween Wars. Food Network Baking Championships are super awesome and I love watching them with my Mom and sister.
Balls With Wings
Volleyball season has started! Go….. Pumpkin Spike Lattes!
Sadly, that is not our team name. That was the one I voted for (and made up). Besides it being fall, our shirts are a color of orange I refer to as "Puking Gourd". They definately take some getting used too.
Our team is doing pretty well. We have yet to lose a match (Fingers crossed), but we have tied most of them.
Posts With Wings
There have been an abundance of great posts this month. Here are 5 of them:
I did my first collab with Samantha! Here is her part!
This was not only super inspirational, but featured an amazing elephant!
Amalee, there has never been a post of yours that I haven't laughed at. But this one was really funny!
This was a lovely photo shoot!
Dogs With Wings
Well, I have nothing really new to report except….
We have made it to 35 followers! Thank you all so, so much! I really believe we can get 10 more in October! So, let's do this.
Oh, and then there is that huge announcement I mentioned. Wait till Wednesday to find out. You can do it, it's only 2 days away. But, it's going to be big. Huge. And really exciting. Any guesses? Comment down below. If you already know, say nothing. 🙂
Are you excited to hear my announcement? What have been your favorite books of September? What was your favorite post of the month? (Don't put too many, I don't want WordPress to think it's spam!)