Hi readers! Today, I will be doing the challenge that I saw on Loren's blog and decided to "borrow" it, because stealing is wrong, y'all. Nope, I'm not southern, I just like saying y'all 🙂
Well, this is getting really off topic, so let's get started!
Warning: This post features a lot of Taylor Swift songs! I'm am not kidding. There are a lot.
1. Your Favorite Song
Hmmm. Probably Love Story by Taylor Swift and How Far I'll Go from Moana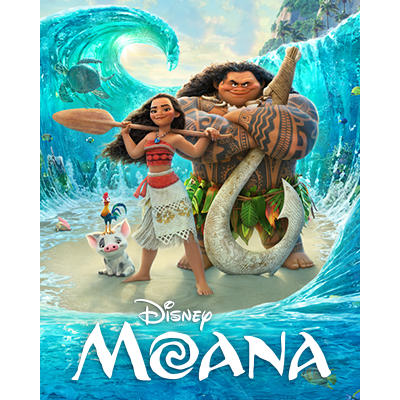 2. Your Least Favorite Song
Definitely Gangam Style. I was tortured at every school event we ever had and was forced to run across the playground to escape this song. Ah, memories. XD 🙂
3. A Song That Makes You Happy
Pretty much all music I listen too. I listen to be happy, why should I listen to something that makes feel something else?!
4. A Song That Makes You Sad
*Thinks* Mostly I listen to happy music (See above) but Taylor Swift's The Best Day makes me start tearing up. It's just so beautifully sad and happy all at once. You guys need to hear this song! *Tears up just thinking about it* Just listen to it. Please.
Listen to it here (Yes, 'here' is the link 🙂 )
5. A Song That Makes You Feel Guilty
This has never happened to me before. Should it have?
6. A Song That Reminds You of Someone
Well, Reflection from Mulan reminds me of a friend who once sang that song on stage. 🙂
7. A Song That Reminds of Somewhere
Can I say that Welcome to New York by Taylor Swift reminds me of New York?   😋
8. A Song That Reminds of a Certain Event
Cake By the Ocean reminds me of a volleyball tournament because we heard it on the way there. Don't ask me how I remember that.
9. A Song That You Know All of the Words To
Anything by Taylor Swift! Oh, and some Disney stuff. And anything from High School Musical (Only the first one) because my school did that this year for our play. And a whole bunch of other songs because I memorize words very quickly.
(I guess I technically didn't answer the question, but there are a lot of songs I know all of the words too. Oh, wait! They want me to name one!) Okay! Rotten to the Core from Descendants 
10. A Song That You Can Dance To
Irreplaceable by Beyoncé and NO by Megan Trainor!
11. A Song That Makes You Fall Asleep 
None, really, but I sleep to bird sounds on my noise machine. They are actually very calming.
12. A Song From Your Favorite Band
I'm just going to assume this is asking about "Bands" as supposed to "Artists". My favorite artist is obviously Taylor Swift. My favorite band might be Bon Jovi. A song from them would be Who Says You Can't Go Home. Don't give me that look! My entire family likes Bon Jovi!
13. A Song From A Band You Dislike
So, a band I dislike is Imagine Dragons. A song from them is Radioactive. 
14. A Song No One Would Expect You to Love
I don't think very many people think of me as a rock type of girl, so I guess they would be surprised to know I like Bon Jovi. 😎 A song from them is Livin' on a Prayer.
15. A Song That Describes You
Tomorrow from Annie. I love the song, I try to be an optimist, and I look like her. (Red hair and freckles!) That song pretty much describes me.
16. A Song You Used To Love, But Now Dislike
This often happens to me with the radio. I hear it and like it, but after hearing 100 million times, I start to dislike it. This happened with Thinking Out Loud by Ed Sheeran.
17. A Song You Often Hear on the Radio
Stay by Alessia Cara and Zedd and Over the Castle on the Hill by Ed Sheeran. Those are this month's songs that you are guaranteed to hear if you turn on the radio.
18. A Song You Wish You Heard on the Radio
Old Taylor Swift country songs! No one bothers to play them anymore and it's so sad! 😢
19. A Song From Your Favorite Album
Who says I have a favorite album? I don't. Although it's probably Fearless by (You guessed it!) Taylor Swift. Surprise, surprise! A song from Fearless is You Belong With Me
20. A Song You Listen Too When You Are Happy
How Far I'll Go from Moana and anything by Taylor Swift.
21. A Song You Listen Too When You Are Sad
How Far I'll Go from Moana and anything by Taylor Swift. 😋
22. A Song You Listen Too When You Are Angry
Anything from my top songs playlist because math homework is so frustrating sometimes!
23. A Song You Want Them To Play at Your Wedding
Canon in D and Love Story. 
25. A Song That Makes You Laugh
(Yes, I purposely skipped 24. I didn't want to answer because I'm #Awesomelikethat!) Probably Speak Now, by Taylor Swift. The line, "…Gown shaped like a pastry…" gets me every time!
26. A Song That You Can Play On An Instrument
I can play Poker Face and Shut Up and Dance on my violin!🎻
27. A Song You Wish You Could Play
Disney songs and Taylor Swift songs, obviously!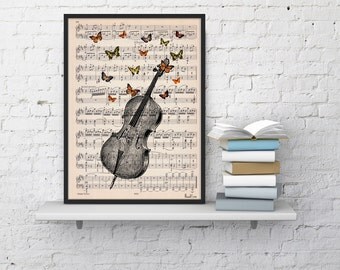 28. A Song In a Foreign Language That You Like
There is one song in Italian I like, but I don't know the name……. 🙂
29. A Song From Your Childhood
My childhood was Laurie Berkner songs! I think one of them was called We Are The Dinosaurs.
30. Your Favorite Song at this Time Last Year
Still Love Story. That one has pretty much been forever. 🙂
Well, that took me a very long time to do. I hope you liked it, though I'm not quite sure you actually learned anything other than I love Taylor Swift, Moana, and Annie. You should do this if you want. Amalee, you might like to do this some Wednesday.
-Rose